Challenge 1-Classic Words of Wisdom
So, for this challenge, you need to create a post highlighting your favorite "Classic Words of Wisdom" and then explain their meaning to you.
You never really understand a person until you
consider things from his point of view--until you climb into his skin and walk around in it.
This quote is a reminder to me, not to judge those around me to harshly.
Challenge 2-4Seasons4Books
This mini challenge is to convey the four seasons in four book covers, by color, title, author, cover, or something a little less obvious. Just arrange your covers, snap a photo and then upload it.
Challenge 5-Picture it
Choose an image (or song) that makes you think of the main character, an important plot point, the book's theme, the setting, or any other story-related element that triggers your imagination. I ask that you don't use cover or interior art or a still from a film adaptation because that's just too easy, but anything else is fair game.
From Wondrouspics.com
I'm reading Running Man by Richard Bachman the main character is hiding in a major city.
Challenge 6-Treasure Hunt
This challenge is a treasure hunt. Just find a book with one of the listed items on the cover.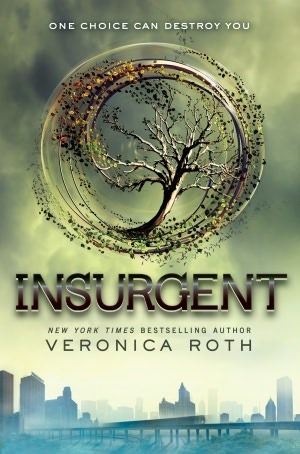 Tree
Snow
Weapon
Challenge 8-

On Food and Books
Make a post where you will share your best "book-inspired" recipe and explain its origin, inspiration, etc. Be as original as you want; as whimsical as you feel.
I am not feeling very original or whimsical. I'm reading Running Man by Richard Bachman right now. He mentioned a steak in the beginning of the book and that is all I can think of. So my recipe is just a beautiful steak salted and thrown on the barbeque.
Challenge 10-In 100 years
Name three books you believe will be well loved classics in 2100 and why
The Thirteenth Tale by Diane Setterfield. This is my favorite read this year so far. I loved it so I thought I would ad it.

Harry Potter and the Sorcerer's Stone by JK Rowling. I think this book will be around in a hundred years. Everyone loves these books the young and the old. I can see myself reading them to grandchildren. So I can share something I loved when I was young.

The Green Mile by Stephen King. I think he is such a loved author that his books should be around a long time.
Challenge 15-Reading Story
For this challenge you will be writing a six word story based on your read-a-thon experience so far or what you hope for the rest of your read-a-thon.
Those who love reading come together
Challenge 17-Best of My Reading Year
This challenge is to share some of the best from your reading year
Best book of your reading year. The Thirteenth Tale by Diane Setterfield. I just couldn't stop reading this book and I rated it higher than any other book I read this year.

Best YA book of your reading year. Throne of Glass by Sarah J. Maas. I read the first three books in 3 days I couldn't put them down.

Best Mystery Book. The First Wife by Erica Spindler. It had me changing my mind who the killer was going to be all through the book.
Best Book of Your Reading Year
Challenge 18-Shelfie
Take a picture aka Shelfie of your shelves
I took a picture of a small section of my shelf. This is the one I share with the kids and it never stays nice.
The challenge for the hour is to share some of your best from your reading year and why - See more at: http://www.lisasworldofbooks.net/2015/9816#sthash.d4HWYO1f.dpuf
The challenge for the hour is to share some of your best from your reading year and why - See more at: http://www.lisasworldofbooks.net/2015/9816#sthash.d4HWYO1f.dpuf
The challenge for the hour is to share some of your best from your reading year and why - See more at: http://www.lisasworldofbooks.net/2015/9816#sthash.d4HWYO1f.dpuf